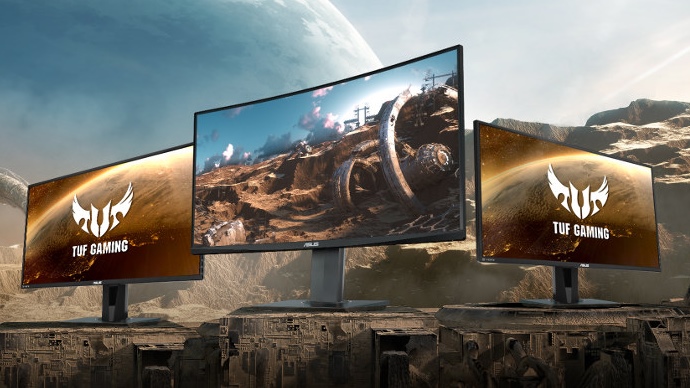 One of the world's biggest computer conventions, Computex Taipei, also known as Taipei International Information Technology Show — has long been an opportunity of monitor technology announcements.
Computex 2019 was no exception, as ASUS announced multiple gaming monitors with strobed FreeSync support — simultaneous motion blur reduction and variable refresh rate support!
ELMB-Sync Now Available With VA, IPS and TN Panels
That's right — strobed variable refresh rate has now been announced for every single major LCD panel technology — your choice of TN, IPS or VA.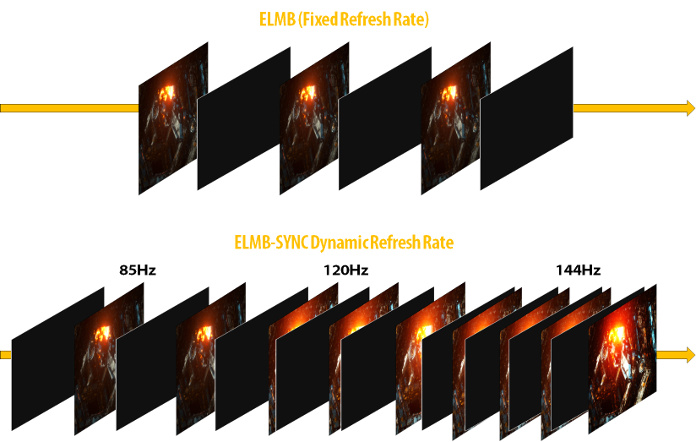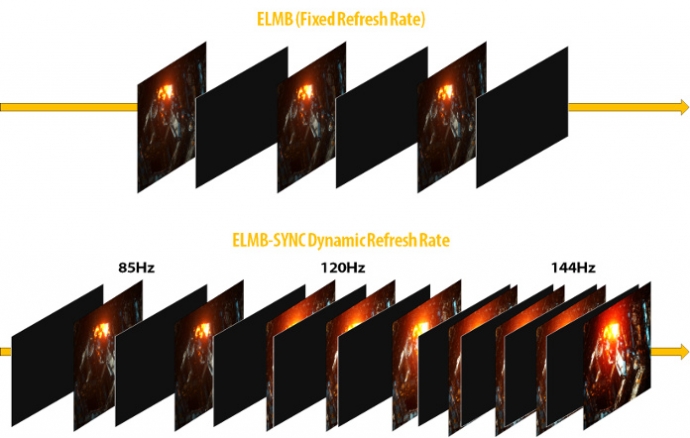 There are pros/cons of various panel technologies. TN screens are typically the fastest panels, VA screens are typically the best contrast, and IPS panels typically have the best viewing angles.
All monitors have HDR-10 support, two HDMI 2.0 inputs, one DisplayPort 1.2 input, and built-in speakers, and all support strobed ELMB-Sync.
ASUS TUF VG32VQ
31.5″ VA Panel
2560×1440 resolution
VRR range of 48-144 Hz
ASUS TUF VG27AQ
27″ IPS Panel
2560×1440 resolution
VRR range of 48-144 Hz
ASUS TUF VG27BQ
27″ TN Panel
2560×1440 resolution
VRR range of 40-155 Hz
More information can be found at ASUS Edge-Up Blog.
ELMB-Sync Works Best With A Powerful GPU
Combining variable refresh rate, with strobing looks impressive when frame rates are almost always above 100 frames per second. Low frame rates will flicker erratically.
Therefore, for best ELMB-Sync experience, make sure your GPU is powerful enough to keep minimum frame rates above flicker thresholds (frame rates dips do not go below around 85 frames per second).
Don't worry — these monitors also support regular FreeSync as well as VSYNC OFF, for situations where your frame rates may not be high enough for the best ELMB-Sync experience!