The Alienware AW2521HF has been announced for some time already and was something that Blur Busters mentioned earlier in the year. The AW2521HF is a 240Hz IPS monitor and as it turns out, is one of three monitors to step forward in this range.
The Dell Alienware AW2721D and the Dell Alienware AW3821DW are two new monitors that have been added to the range and will cater to everyone else who doesn't quite see a fit with the AW2521HF. Firstly, the AW2721D is a 27-inch Nano IPS display running at 2560×1440 with a refresh rate of up to 240Hz. It has G-SYNC Ultimate and a 1ms GtG response time.
The AW3821DW is, as one might expect, a 37.5-inch ultra-wide display, also housing a Nano IPS panel. This resolution is at 3840×1600 and is a curved monitor with a 2300R curve. It has a 144Hz refresh rate, and G-SYNC Ultimate too.
Both of the monitors have height, tilt, and swivel adjustment and both of them will be hitting the shelves in November. The official press release has the AW2721D at $1099.99, with the AW3821DW starting at $1899.99.
Dell Alienware AW2721D
27-inch Nano IPS Display
2560×1440 at 240Hz
1ms GtG Response Time
NVIDIA G-SYNC Ultimate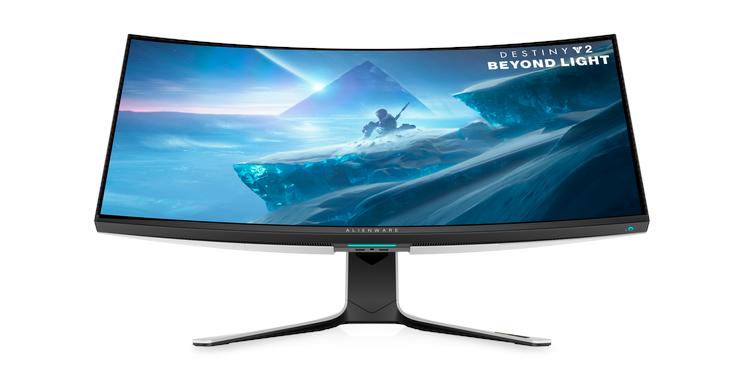 Dell Alienware AW3821DW
37.5-inch Curved Nano IPS Display
3840×1600 at 144Hz
2300R Curve
NVIDIA G-SYNC Ultimate