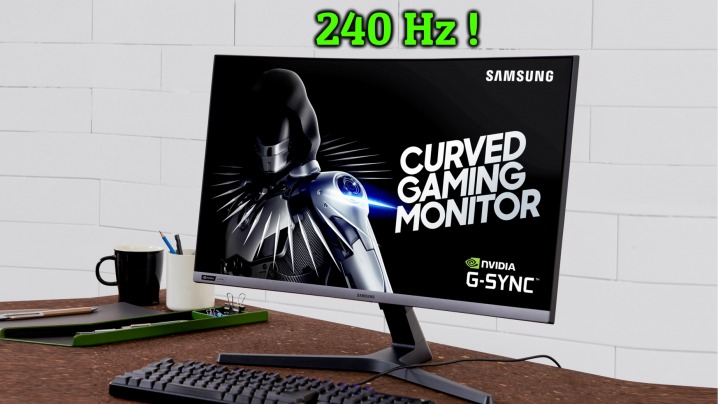 The gaming monitor market was shipping about 5 million units in 2018 and since then, is expected to more than double by 2023, to over 10 million units.
Apparently, this is largely due to the success of Samsung, which took first place in the global gaming monitor market in the first half of this year.
Samsung's market share has risen 5 percent from the same point last year, giving it an overall market share of almost 18%. It's quite an achievement considering Samsung only entered the gaming monitor market in 2016.
The CRG5, which Blur Busters has covered before, is an industry-first 240 Hz curved monitor with a VA panel, running at 1920×1080 with G-SYNC Compatibility.
This and many others, are a sign of Samsung's willingness to enter the market and compete at the very highest level.