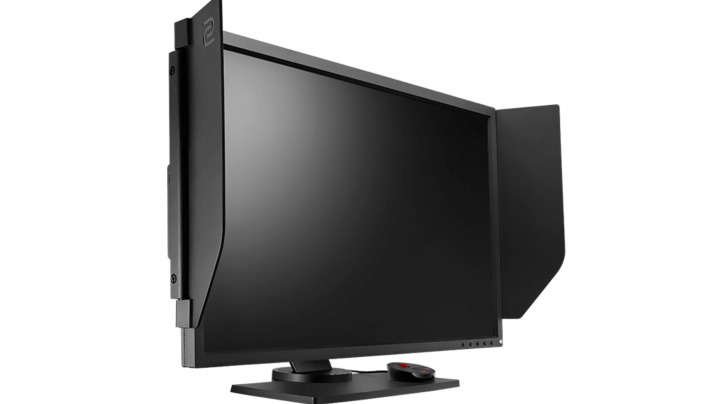 The 27″ verison of the XL2540 gaming monitor has been launched on BenQ Zowie's website — the XL2740.
A display targetted to eSports and competitive game players looking for a 27 inch screen, this monitor features the features of the XL2540 except in a 27″ form factor.
The features of the monitors include:
240Hz refresh rate
1080p TN 27″ panel
PWM-free dimming and low-blue light modes
Detachable shield for distraction-free gaming
Newly redesigned S-Switch to quickly switch between modes
Black Equalizer for brighter shadows
In addition, it should also have unofficial blur reduction similar to the 25″ little brother, the BenQ Zowie XL2540. While it does not have the brighter "DyAc" version of motion blur reduction, as with all XL series ever produced, it likely has a strobe backlight option hidden away in a menu. Following the line of XL series, it should likely also support Blur Busters Strobe Utility.
As the XL2540 and XL2546 also had functioning unofficial support for FreeSync (when blur reduction was turned off), it is also likely this monitor will probably also function with FreeSync even though BenQ Zowie is not currently marketing this feature.
We look forward to seeing this monitor at CES 2018.