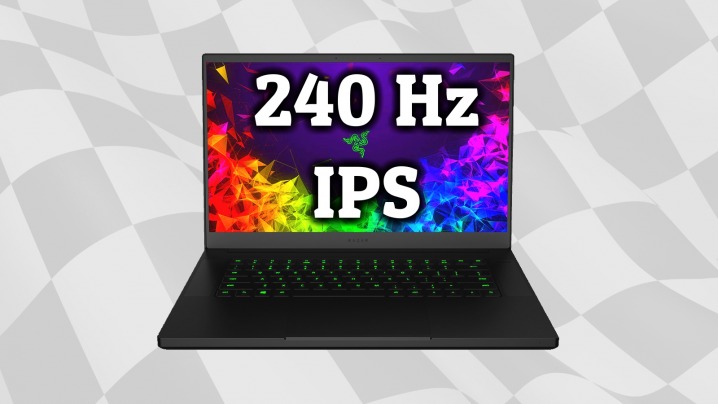 Some of you have already heard about the 240Hz Razer Blade laptop in the media.
We've also written about the AlienWare 240 Hz laptop and the HP OMEN 240Hz laptop, but this Razer 240Hz is such a dazzling beaut.
Now, a surprise by Razer's CEO confirming that the 240Hz laptop screen is IPS technology, which is often known to have better color quality for LCD screens!
For all those asking, our 240hz display on the new @Razer Blade is an IPS panel, not TN. You're welcome 😉

— Min-Liang Tan (@minliangtan) April 26, 2019
This year is setting up to be a great year for 240 Hz technologies!
The brand new Razer Blade laptops come with many options including the following:
Graphics up to a GeForce RTX 2080
Screen options including 144Hz 1080p IPS, 240Hz 1080p IPS , and OLED 4K!
Only 0.7″ thick
Lightweight similar to a MacBook Pro 15″
NVMe SSD options and HDD options
Razer Chroma RGB lighting, zoned and per-key RGB
Gigabit Ethernet and AC WiFi
Black metal and white metal options
Check out the Razer Blade laptops page.