NVIDIA released its latest Game Ready Driver just before CES 2020 and while it makes some great changes including supersampling and max frame rate cap, it also adds G-SYNC Compatible support for 12 more monitors, as well as 5 big format gaming displays.
As a reminder, NVIDIA has multiple G-SYNC certifications:
G-SYNC Compatible — This is NVIDIA's new certification for monitors also "FreeSync compatible"
G-SYNC — This is the native G-SYNC chip
G-SYNC Ultimate — This has HDR
Here, we find new G-SYNC Compatible certifications on monitors already non-G-SYNC VRR compatible. Such monitors are typically higher quality VRR than generic non-certified VRR monitors.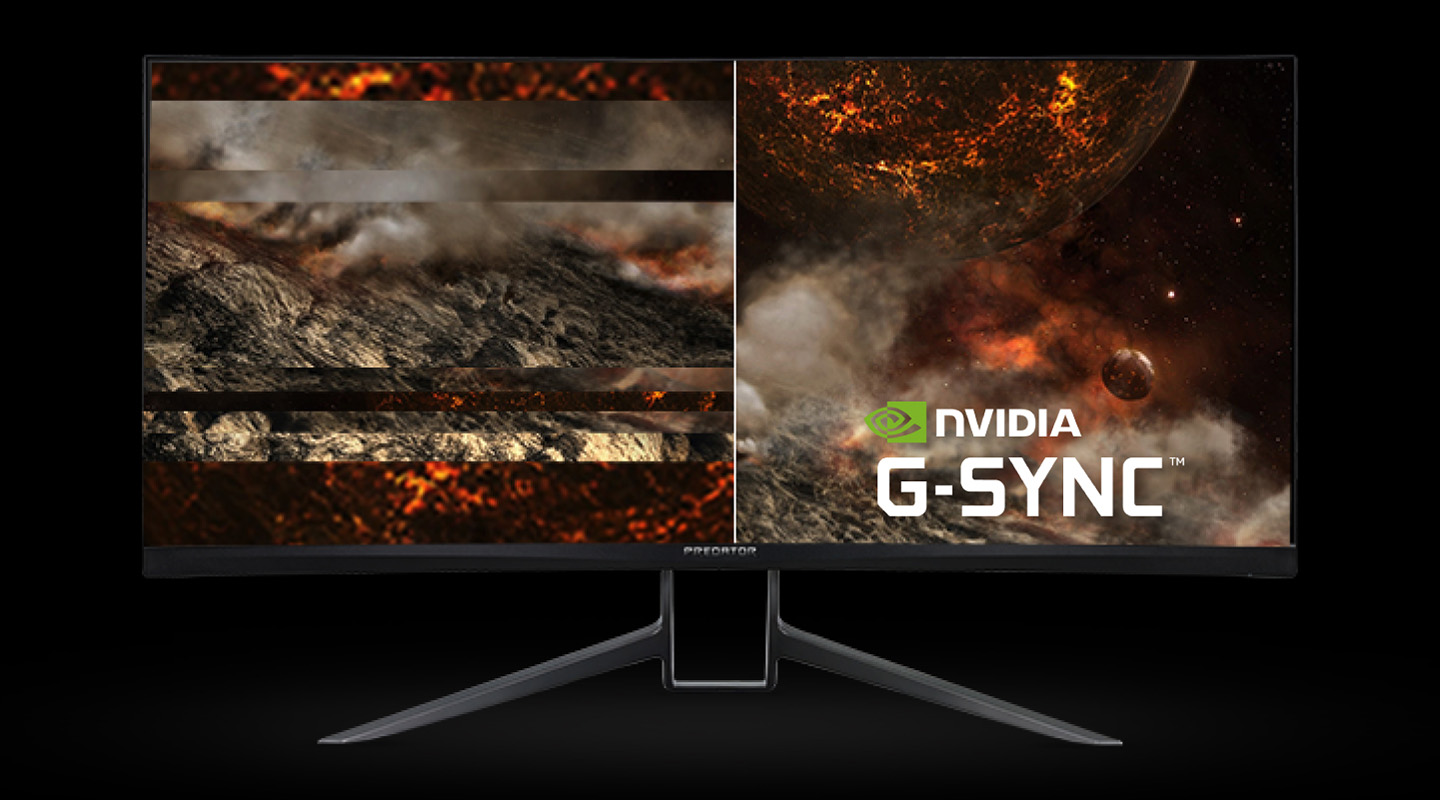 The monitors that have been given instant Game Ready Driver Support are as follows:
Acer VG252QX
Acer XB253Q GX
Acer XV253QX
ASUS VG279QM
LG 38WN95C
LG 28GN950
ViewSonic XG270
The remaining 12 monitors are just listed as "coming soon" on the NVIDIA announcement, and they are as follows:
ASUS VG259QM
ASUS PG43UQ
Dell AW2521HF
Dell AW2521HFL
In addition, the following BFGDs will receive Game Ready Driver Support later this year, with the LG2019 Z9 88-inch being the only one with support upon release. Here are the rest of the monitors that will be supported at some point in 2020:
LG 34GN850
LG 2020 BX
LG 2020 CX
LG 2020 GX
LG 2020 ZX
LG 2019 Z9
This brings the grand total of monitors supported by G-SYNC, G-SYNC Ultimate, or G-SYNC Compatible up to 164 and to make things even sweeter, NVIDIA announced that Wolfenstein: Youngblood will add realistic ray tracing and performance boosting NVIDIA DLSS.