With the year coming to a close, it gets closer and closer to that time where CES pops up, as it does at the start of each year. January 11, 2021 will see the start of a never-before seen CES, one that is cancelled as a trade show in person but moves to an all-digital format.
As is the norm, CES has release a bunch of Innovation Award Honorees for the show, including some monitors we haven't quite yet seen announced, as well as a few firm favourites.
One of the most interesting has to be the Dell UltraSharp U4021QW, the world's first 40-inch ultrawide curved monitor.
Since it hasn't been officially announced, there's not that much information on it so we'll need to wait and see what kind of specification it comes out with.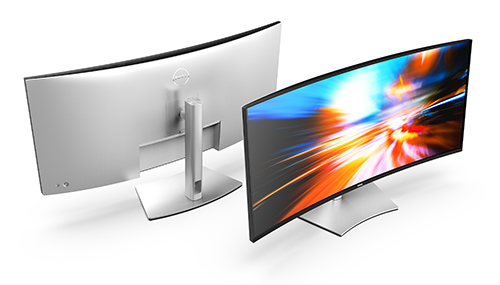 While this may be something interesting for most, the Alienware 25 Gaming Monitor AW2521H is also up for an award. The 360Hz monitor with NVIDIA Reflex Latency Analyzer is one that definitely has turned heads this year.
Not only is Dell making some waves for the Innovation Awards, but so is ASUS with its ROG Swift PG32UQX. The 144Hz 4K monitor was the first to meet the VESA DisplayHDR 1400 standard, and Blur Busters wrote about it earlier in the year too.
Finally, MSI also has a couple of horses in the race, and thanks to DisplaySpecifications we've seen that both the MSI Optix MPG321QRF and the MSI Optix MPG341QR are scheduled to be released around May 2021 but have yet to be announced.
The MSI Optix MPG341QR is an ultra-wide display measuring 34-inches with an IPS panel at 2560×1440. It has a 144Hz refresh rate and a 1ms response time.
The MSI Optix MPG321QRF doesn't have much in terms of detail but mentions that the monitor is filled to the brim with exclusive smart feature giving gamers improved operational and gaming efficiency. Even though MSI does acknowledge the award on their site, they don't talk about the specification as of yet.