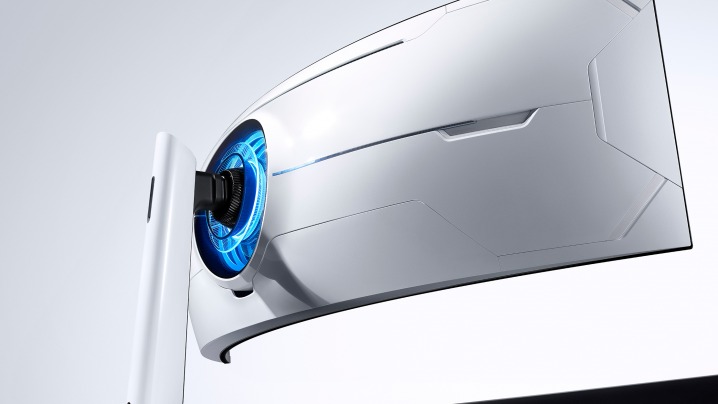 While CES 2020 hasn't even begun yet, Samsung has decided to beat everyone to the punch by unleashing three brand new gaming monitors in its Odyssey range.
The Samsung Odyssey 49G9 is a 49-inch QLED VA monitor with a display resolution of 5120×1440 at a 240 Hz refresh rate! This ultra-wide screen has a 600 nit brightness with VESA DisplayHDR 1000 certification. It also has NVIDIA G-SYNC Compatibility and supports AMD FreeSync 2. This 240 Hz immersive gaming experiences comes with a 1ms response time too.
Perhaps what is most striking about the G9 is the way it looks, as it's one of Samsung's curvier screens with a 1000R curvature, which is roughly the same field of view as the human eye, giving the impression that the screen is wrapped around your head!
The G9 also has a space-age look about it with a new design, white glossy exterior and what Samsung brands a "futuristic infinity core" lighting the back of the screen with 52 colours and five lighting effect options.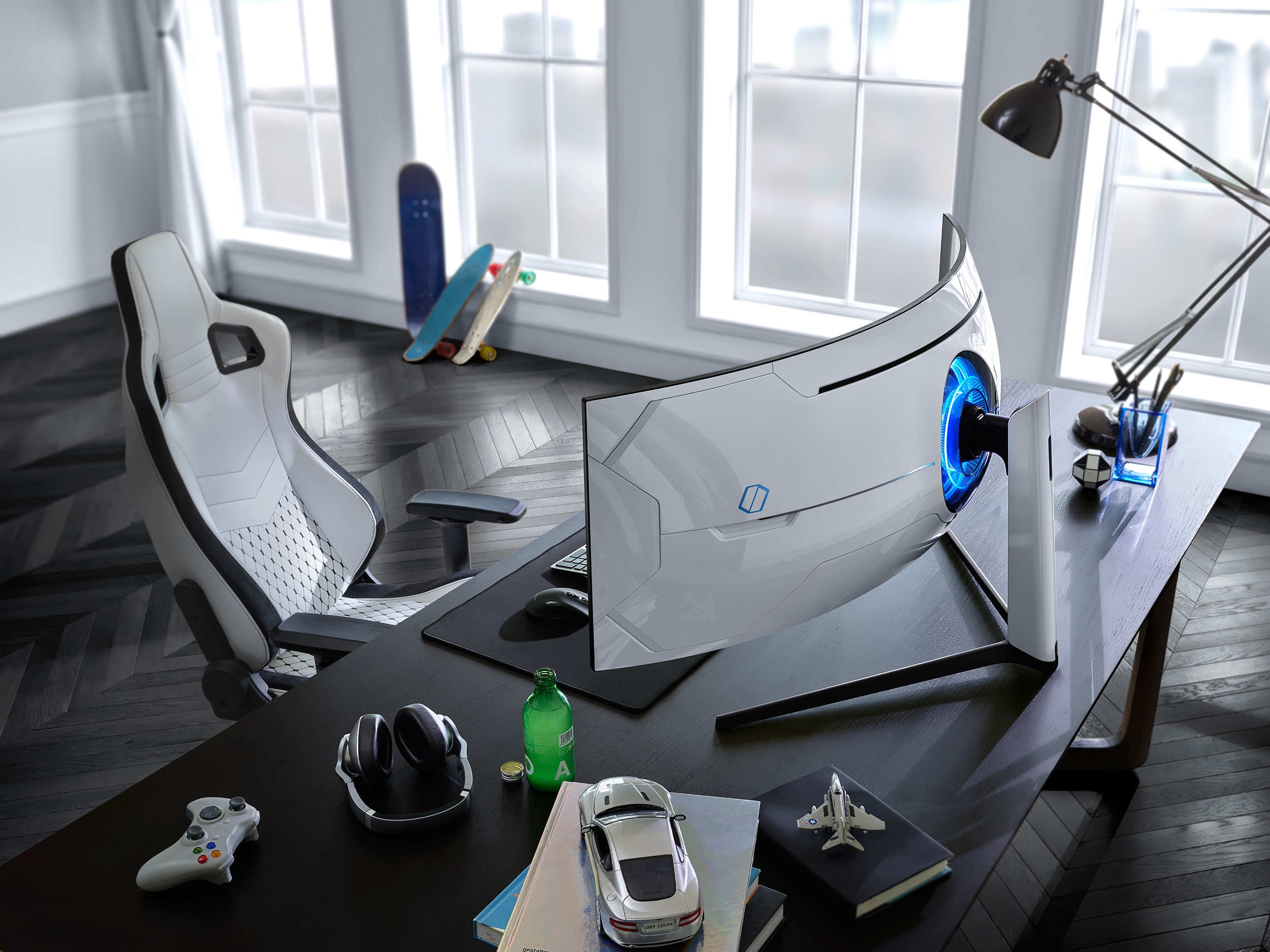 Not to be outdone in the Odyssey range, the G7 has also been unveiled in the 32G7 and the 27G7. As expected, these monitors are 32-inch and 27-inch respectively, with both offering VA panels at 2560×1440.
They both offer NVIDIA G-SYNC Compatible and AMD FreeSync 2 support with 240 Hz refresh rate, 1ms response time, and DisplayHDR 600 certification. Both of these 16:9 panels will offer the same 1000R curvature too.
For now, it seems that the only difference between the G9 and the G7 range apart from the size is the HDR rating. With CES kicking off shortly, we'll likely soon find release date and pricing info for these new monitors.
Samsung 49G9
49-inch Curved VA Display
5120×1440 at 240 Hz
1ms Response Time
NVIDIA G-SYNC Compatible and AMD FreeSync 2
1000R Curvature
Samsung 32G7
32-inch Curved VA Display
2560×1440 at 240 Hz
1ms Response Time
NVIDIA G-SYNC Compatible and AMD FreeSync 2
1000R Curvature
Samsung 27G7
27-inch Curved VA Display
2560×1440 at 240 Hz
1ms Response Time
NVIDIA G-SYNC Compatible and AMD FreeSync 2
1000R Curvature