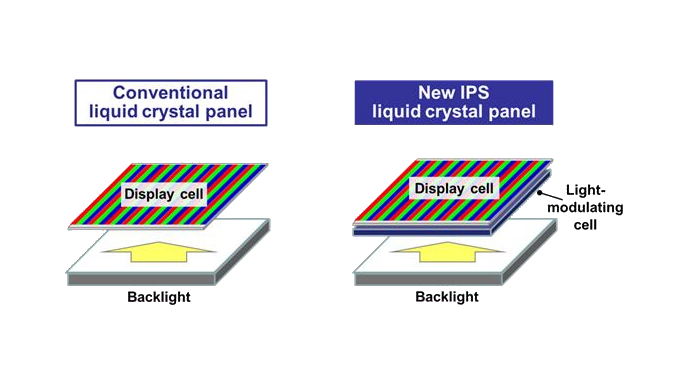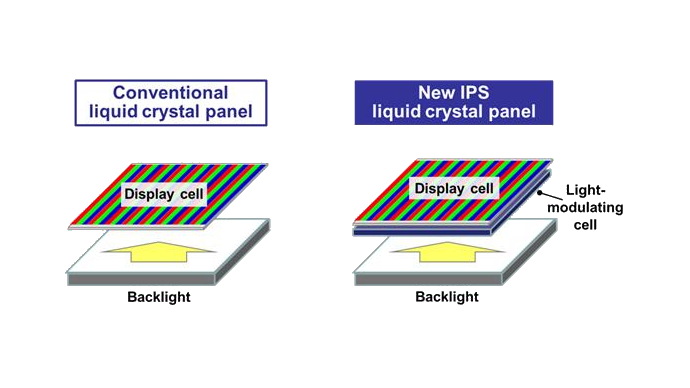 Panasonic's new "mega contrast" panel, or "MegaCon" for short, was revealed as a prototype TV at IFA 2019 in Berlin, Germany.
Per-pixel local dimming
1000 nits
1,000,000:1 contrast
99% DCI P3 gamut
Panasonic first announced this in late 2016, while production displays are now showing up at recent conventions.  Blur Busters saw such a dual-panel technology at DisplayWeek 2019 by HiSense, a Chinese manufacturer. This time, it is a Japanese / North American brand that is currently adopting the same panel technology.
The inner workings behind it, is that it's basically a dual panel LCD monitor instead of an OLED. It has a 4K outer panel and a monochrome inner panel that modules an LED backlight.
2nd LCD Layer That Provides Per-Pixel Local Dimming
Inside the LCD, there are multiple optical sheets and layers to allow the LCD to gain OLED-like qualities, such as dimming pictures at pixel-level.
This means that the backlighting system can deliver a separate amount of light to every single pixel in the MegaCon 4K image.
Panasonic say MegaCon can reach a contrast ratio of 1,000,000:1 and brightness can be pushed up to 1000 nits on every part of the screen, while still sporting a very wide viewing angle.
This means that you can get the light control of an OLED while still being able to hit HDR light peaks of an LCD screen, without having any of the image retention issues.
We look forward to seeing this technology arrive to gaming monitors eventually — given that contrast ratio is a long-time bone of contention by many users — and this technology is exciting.