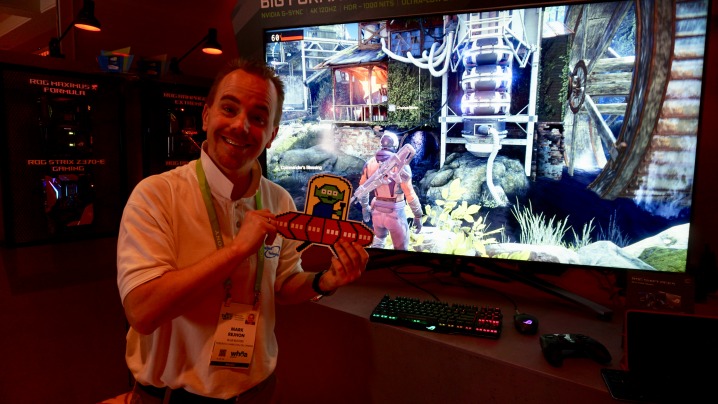 Hot off the heels of NVIDIA's BFGD announcement, ASUS is exhibiting their massive ROG PG65 G-SYNC display in their special press hall at CES 2018.
I took a look at this display, in its buttery-smooth G-SYNC 4K 120Hz in all of its 65″ glory!
Here's another pix, with our ten inch UFO prop to scale.
I asked ASUS if it has ULMB, and got a "no comment" look.
Looks like I'll have to visit NVIDIA next to dig if the Full Array Local Dimming (FALD) backlight also doubles as a ULMB scanning backlight.
We'll update you if we manage to pry any juicy tidbits about ULMB blur rediction on this display. Historically, most FALD televisions had a blur reduction mode in the past.